Download the official latest version of ZiniTevi APK for Android. Packaged into APK by the developer. This APK works on any smartphone, AndroidBox, FireStick devices running Lollypop and latter versions.
ZiniTevi APK is the Android version of the ZiniTevi movie app. This application can download and install without rooting your Android smartphone and tab. This APK is publicly available for FREE.
Download ZiniTevi APK for Android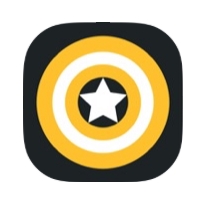 Download ZiniTevi apk latest version
ZiniTevi APK – Version Information
Latest Version: 1.2.5
Size: 14.5 MB
Support: Android 4.1+
Update: 12-01-2021
Older versions:
You can use this APK to get ZiniTevi app for your Android device. ZiniTevi for Android offers a huge video catalog of movies and TV Shows to watch online and offline. The app is regularly updating with the newest movies and supports the latest Android platform.
How to install ZiniTevi APK on Android smartphone / tabs / Android Box ?
First of all, you need to make sure that third-party apps are allowed on your device. Therefore, open Settings -> Security -> enable "Unknown Sources" so that you can install apps from other sources out side the Google Play.
Then, open this page in the web browser on your Android smartphone and download the ZiniTevi APK file directly on to your device using the above download link.
Locate the downloaded APK file on your device and tap to install it. The app should be ready shortly
Once the installation is complete, ZiniTevi app will be available on your home screen.
Note – Perhaps you can see "Blocked by Play Protect" popup window at the beginning of the installation process. Just tap on the drop-down icon and click "Install anyway". Then this message will be gone from the screen.
Download ZiniTevi for Fire TV Stick
You can download the ZiniTevi APK from the download page link to install for your device. Please follow the below instructions & guides before install.
How to install ZiniTevi APK for Fire TV Stick ?
Android running devices all users need to activate "Unknown sources", This activation path as follows – Open Settings > Tap My Fire TV Option > Select Developer options > Now Enable Unknown sources.
Then you need to install Downloader to Fire TV. Follow this path – Search "Downloader" > Tap Install to add for your device
After installation completed Open Downloader in the device
Then you need to "Enable JavaScript" to download files to the device. Follow this path. Downlaoder > Settings > Enable JavaScript.
Then tap above link to install for your device… Wait observe process.. After few moment installation will be completed.
Now you can use ZiniTevi app to watch/download movies freely with your loving device. Enjoy….
This is ZiniTevi Android running new version, You can download this application apk file from direct download link. We have provided latest version for users. Any error with AstonCine APK file, Please message to us.
Conclusion
This is completely free application for Android users. You can download ZiniTevi Apk free & above mentioned guides are much important to follow before install new application to your device. ZiniTevi Android version is not available with Play Store. Please follow recommended download links to install for your device.