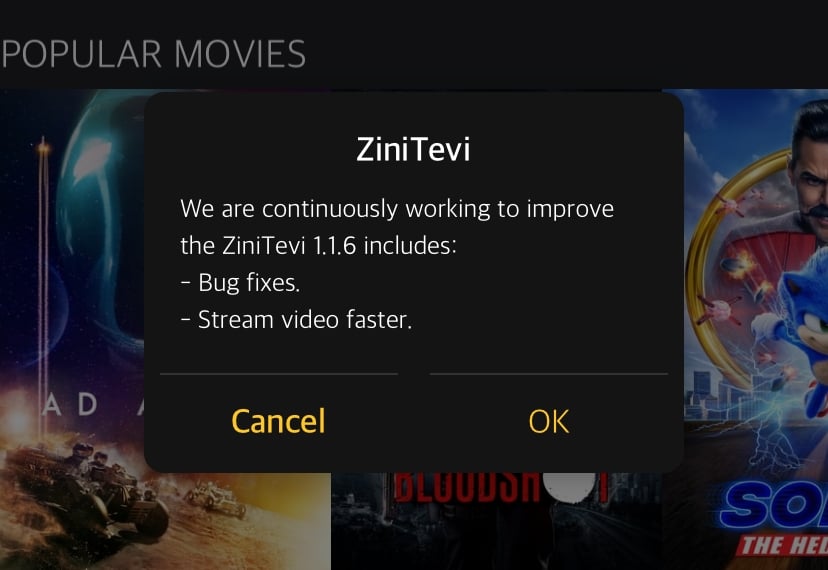 Developers are continuously working to improve your favorites movie app, ZiniTevi. Enjoy the latest update, ZiniTevi 1.1.6 for iOS. This is an important update for you as it offers much faster video streaming as well as includes some bug fixes. Therefore strongly recommend you update the app to the latest version unless you don't need stream video faster on your iPhone, iPad and iPod.
ZiniTevi (iOS) latest version – App details
Developer: Palei Dao
Version: 1.1.6
Released date: 15 May 2020
Size: 19.1 MB
Price: Free
Compatibility: iOS 9+ (iPhone/iPad/iPod)
Change Log
Version 1.1.6
Bug fixes
Stream video faster
Version 1.1.5
Performance improvements
Fixed some bugs
Improved search engine, you can search for movie, TV show, person
Fixed missing TV show episodes and season to make sure you can watch them early
You can install the ZiniTevi 1.1.6 latest version for iPhone, iPad and iPod with TestFlight on App Store with no revoke. Here's;
How to install ZiniTevi for iOS with TestFlight ?
Previous Version: ZiniTevi 1.1.3
ZiniTevi Latest Version (for Android): ZiniTevi 1.1.7
You may also like to check out:
The Invisible Man (2020) HD Released! – Free Stream Movies & TV Shows with ZiniTevi
How to download ZiniTevi++ for iPhone/iPad?